When you are in pregnancy, you should practice some slight exercises like yoga because it helps you to maintain deep breathes which is useful for the safe pregnancy.
In this article, we continue to share some useful tips you should remember to start this sport effectively.
4, Using poses flexibly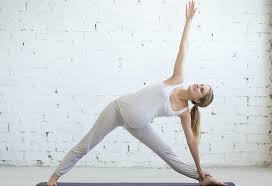 When your belly gets larger, you feel more difficult to balance poses correctly because your gravity should be changed dramatically. So, you don't need to follow poses with 100% energy. It's better to use and take advantages of gesture flexibly.
We have some recommendations for this case like:
Firstly, you use some props conveniently like putting mat near a wall to maintain balance well, or using yoga blankets to support your belly easily. Through this supportive equipment, you can modify poses suitably with your ability. You should try to touch correct requirements in yoga by your effort and comfort. Only like this, you feel completely confident and free to enjoy a game in the pregnancy.
Secondly, using extended poses to recover challenges at the present. You also use blocks from other sides to support your practice easily and effectively.
5, Avoid laying something on belly or chest after the first trimester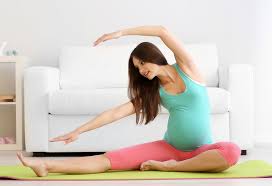 When your belly becomes larger through per trimester, you should be careful when practice. Some poses should be stopped in your pregnancy while something can be continued but need to modify something better.
Especially, some poses require to lay on your belly or chest should be stopped since the second trimester. Although some women can do it easily during three periods of the trimester, it's a small quantity. Almost people have started changes about weight, movement or walking after the first trimester.
It is easy to understand because baby is growing day by day, he requires more spaces to live and inspire wealthy from his women.