Despite 90 years old, Eva Ruchpaul will make many people quite surprised at her agility. Thanks to yoga, she has cured paralysis and is alive today. Besides, this woman owns a yoga training center that many celebrities want to study.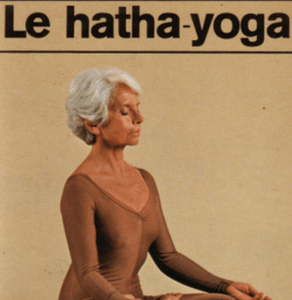 Eva's classes are usually not crowded, but they gather many famous people such as millionaires Alain Afflelou, singer Yves Montand (1921-1991), French politicians, even attracting foreign singers. like Madonna (USA), etc. She did not ask the trainees to go to practice regularly 3-4 times a week. Instead, once a week is enough. Even practicing yoga once in a lifetime seems to know about this subject already.
Born on March 13, 1928, in Béziers (France), when Eva Ruchpaul was only 18 months old, he was paralyzed. Eva said « My parents loved me but due to difficult circumstances, I left Béziers to Alexandria (Egypt), where my father worked as a teacher of psychology. In a high school, during this time, my life was mainly in the hospital, the days in the hospital, I learned how to listen to what my body needed. What and what will I do to make my body better? By the age of 12, I took the first steps in my parents' utmost joy. »
In 1950, Eva and her family returned to France. Later, the French girl married Haymant Ruchpaul, an Indian man 10 years older than her. Before coming to France, Haymant Ruchpaul had a time in England and Germany. The married life was happier when the beautiful little Ananda and Shanti daughters were born.
Eva's husband was the one who introduced her to hatha yoga. « Hatha yoga is the foundation of all yoga. Hatha is the compound word of hat (Sun) and ha (Moon), which means balance between stretch and stretch, movement and rest. Hatha yoga is a kind of yoga, which is suitable for beginners or yoga practitioners who have mastered relaxation. In this category, learners will learn basic yoga, breathing, relaxation, and meditation techniques", Eva explained.