A yoga retreat in Ubud, Bali is the Bali Silent Retreat Prayer and Meditation and Mandapa, a Ritz Carlton sanctuary (with its own Swami, incorporating many yoga practices of Hatha, Ashtanga and Kundalini to create a unique style of only me.)
MYSORE, INDIA
While yoga and meditation are thought to have existed for more than 5,000 years, Mysore is known to be the origin of Ashtanga Yoga. Before that, yoga practice was not very popular with Indians.
The king of Mysore appointed Krishnamacharya (father of modern yoga) to spread yoga as a discipline to promote health. He began researching old texts at the local library and came across Ashtanga, and from there, yoga was quickly applied into a challenging fitness style.
STOCKBRIDGE, MASSCHUSETTS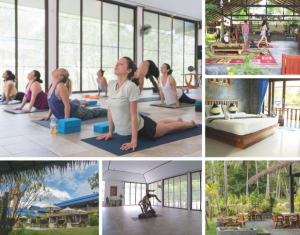 You do not need to fly to India to increase your knowledge and practice of yoga. The famous Kripalu Yoga and Health Center offers fish meals and a range of yoga and wellness activities are one of the most comprehensive seminars and retreats in North America.
Nestled within a 150-acre conservation area, the campus has over 700 programs that meet the goals of all levels of visitors. Newbies can be studied here all day. Longer students can sign up for teacher training and comprehensive workshops. Don't go without trying one of their Ayurvedic programs.
MOUNTAIN SHAMBALA, USA
Shambala Mountain in Red Feather Lakes, Colorado is one of the most relaxing and rejuvenating places in America. With an altitude of about 2,600 m above the northern Rockies sea level, about 48 miles northwest to the Fort Collins area '. The alpine views of this 600-hectare property are well worth a visit.
There have been countless specialized programs along with a range of meditation and yoga options for a weekend visit. You will walk for about 8 miles to your destination or to Dharmakaya. There is a high tower for people to pray for health, peace, freedom, peace.